---
---
Panzer.

wrote:

↑

Mon Jan 22, 2018 7:08 am

Former Embakasi South MP Irshad Sumra ,Embakasi East MP Babu Owino and Mathare MP Anthony Oluoch leave Parklands police station on January 21, 2018 after Babu was released./JOSEPH NDUNDA

if you see how pathetic babu looked yesterday, you will agree with Koblo
I missed the "pathetic" part.....
"Elect" Clowns, you get a circus! The only power we can share with Jubilee is Electricity.
~ Raila Amollo Odinga
---
Here...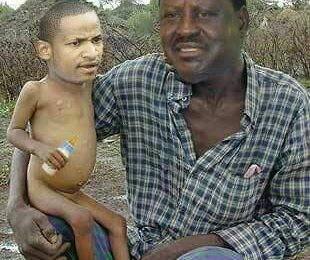 "There is no delusional idea held by the mentally ill which cannot be exceeded in its absurdity by the conviction of fanatics, either individually or en masse"

…Hoche
WAJINGA NDIO WALIWAO!!
---
Boy, arent you quite a piece of work! Schupid.
aliaR Ojinga.........killing Kenyans since 1982.
---
Level: Imperial Majesty
Posts: 2729
Joined: Mon Jun 27, 2011 5:26 pm
Forwardoh ... ni mjinga sana. He thinks he owns "Knowledge".
joste

wrote:

↑

Sun Jan 21, 2018 7:42 am

Kama hujui sema hujui!

Look at the Swahili Proverb 2146 here

http://swahiliproverbs.afrst.illinois.e ... hness.html

and learn something new!

Forwardoh

wrote:

↑

Sun Jan 21, 2018 6:13 am

What is "Wajinga ndio waliwao"???

If you don't know swahili stick to kyuk or your shithole English.

JahKisumu

wrote:

↑

Sat Jan 20, 2018 11:58 pm

sms, I can see why. If you've been brainwashed to think jaCon is the best man since sliced bread, it's hard to walk away from such religious cultist seduction. jaCon has figured his followers out and feeds them bits and pieces to keep him afloat until his dying day. To his base, he's managed to convince them that he's a man cheated in life even though he's one of the most successive but erratic and disorganized politician in Kenya's history. Read from his now failed but "staunch supporters"

namely Orengo, N'yongo and Miguna who are working tirelessly to derailing him on purpose. He's a senile old man who thinks life is stuck in the 80's. His old enemies and "supporters" are having a hey day as they plan to replace him by giving him suicidal advise.

Wajinga ndio waliwao!!
God makes everything come out right; he puts victims back on their feet.
Psalm 103: 6 (The Message Translation)
---
Who is online
Users browsing this forum: AntiHubris, Google [Bot], Google Adsense [Bot], Panzer. and 12 guests